Have you heard someone saying that Communication is a key to success in life, relationships, teams, workplace, business, and all other aspects of life? Do you think it is right? Or is it some kind of facade created by those who love to talk? Ever wondered why communication is important in life that this point is raised again and again by every successful person.
In this post, I am trying to answer all your questions. Let us start by understanding the basics of communications.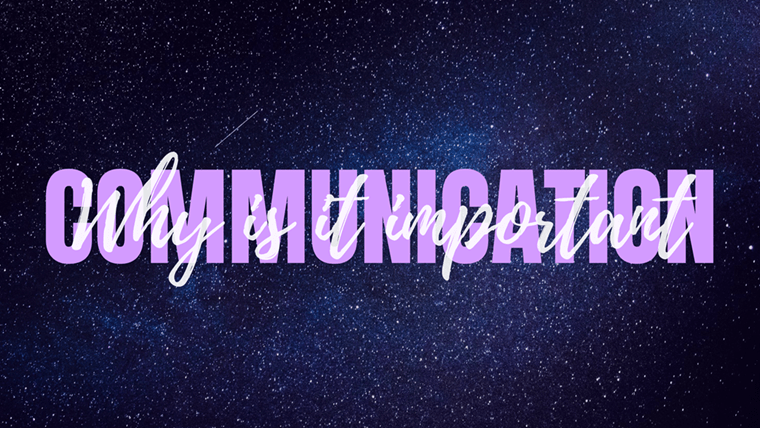 What is Communication
According to Merriam Webster, communication is a process by which information is exchanged between individuals through a common system of symbols, signs, or behavior.
Simply, it is the transfer of information from one individual to others using a system of symbols, signs, or behavior, which we call as language. Communication is not only about individuals, but even machines and animals also communicate, however in this post, we will be considering communication between humans.
You communicate either verbally by speaking or writing or non-verbally by gestures or body language.
Opening up a conversation can be opening up a world of new possibilities.

Michelle Lederman
When do we need to communicate
To pass or give instructions
It is essential to give orders or instructions that can help others to perform their tasks effectively. If you are leading a team, then it is essential to effectively communicate your ideas or tasks to your subordinates to get the desired outputs.
Even if you are not a leader, sometimes it is necessary to pass instructions or guide your peers to help them to deliver the results.
To integrate
Every individual in an organization is responsible for delivering the task assigned to them and are paid for it. However, there is only one thing that makes them a part of a team is the way they communicate. Communication helps each individual to share their thoughts, likes, and dislikes, and thus creating a better understanding between each individual. It integrates those individuals and forms a group.
To inform
Every step in business requires information. Without a communication channel, it is impossible to think of the flow of information. Communicating the right information is not only important for the concerned person but is also essential for the organization.
To influence
Through the power of words and visuals, people persuade others and affect their way of thinking. It is their good communication skills that help them to tactically convey their message and impress and influence people and align their thinking with the way they think. This is very useful for all leaders.
Communication is one of the most important skills you require for a successful life.

Catherine Pulsifer
3 Reasons Why communication is important to be successful in a workplace
The reasons mentioned above are enough to prove why communication is much important in the workplace not only for success, but I would rather say, for survival. However, here are some important reasons to think again about why you should work on your communication skills.
Good Communication Builds Teamwork
Good communication creates excellent teams. Great leaders with excellent communication skills inspire team members to reach a common goal. They effectively instruct every member's responsibilities and direct them on how to perform their tasks.
Rumors can easily derail an organization from its growth path, and with good communication, you can prevent misunderstandings.
It is quite common in a team, someone says something and others misinterpret it and find it offensive. When there is open and honest communication, there is trust between team members, and everyone is on the same page. Surely, there are disagreements between team members, but that increases more ideas and delivers better products.
With an open discussion, employees dive in when others in the organization need their help, and know when to ask for help, in return.
Communication Within a company Impacts customer Service
Whether your organization is a service-based company or a product-based company, more customers means more business which in return gives more profits.
As an individual, you need to understand the needs of your customer and develop products or services that answer all their questions or queries. Sometimes, customers are irritated or frustrated with your product or service and if you are the face of your organization, you not only need good communication but you also need to be spontaneous.
Satisfying your customers' needs and demands need good communication both within the organization and outside the organization.
Solid Communication Skills make you stand out in a crowd.
Have you ever got impressed with someone's speech? Have you ever felt that someone resolved all your queries in a fraction of the time?
I have seen people have great knowledge but they couldn't deliver great results. Sometimes they burn all their energy and feel exhausted because they are overloaded with the tasks. If you are one of them, then ask yourself, "Have I communicated to my superior or manager that I have too much work?", "Have I requested someone to help me?", "There was someone to help you, have directed him/her accurately to perform a task?"
If the answer to one of these questions is no, then there is only one thing that is stopping you from achieving results is communication.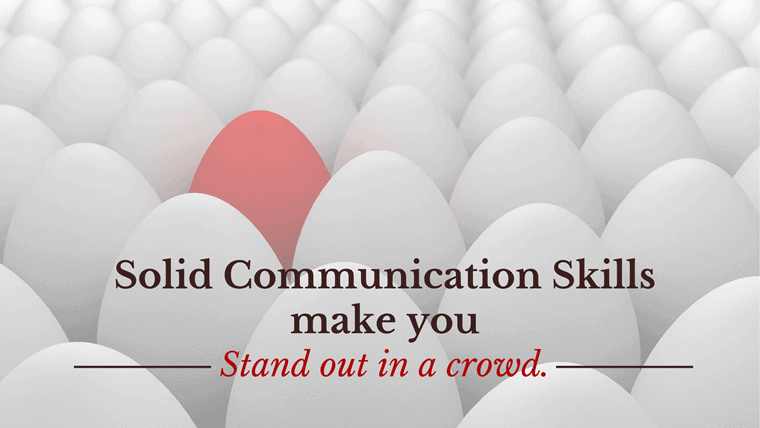 When you communicate well both verbally and non-verbally, then it will give you a competitive advantage and set you apart from your peers. This will help you to get proper recognition for your accomplishments and get paid for all your hard work.