As a technical writer, you know it takes a good amount of time to create useful content. From analyzing the audience, researching, interviewing SMEs, product demonstrations, creating content, multiple rounds of review, and editing the content, all of these need a lot of effort. To make sure that you're maximizing your hard work, content reuse is that practice of incorporating the same (or similar) pieces of content in many ways and different types of documents, websites, training guides, and more (for example, output types).
The idea is that authors or writers need to write the content once and use the content to produce multiple outputs. This saves the time to write the content again and time to edit the content at multiple locations for edits. For example, you are writing an introduction to your product for User Guide, the same introduction can be leveraged again for online help, administrators guide, or installation guide, as your product is the same.
Content reuse is possible at all levels, starting from reusing a phrase or sentence to an entire chapter or topic (as I said in the example above). The best part of the content reuse is that there are no limitations or standards, it is your choice to single-source content according to your's or your organization's needs.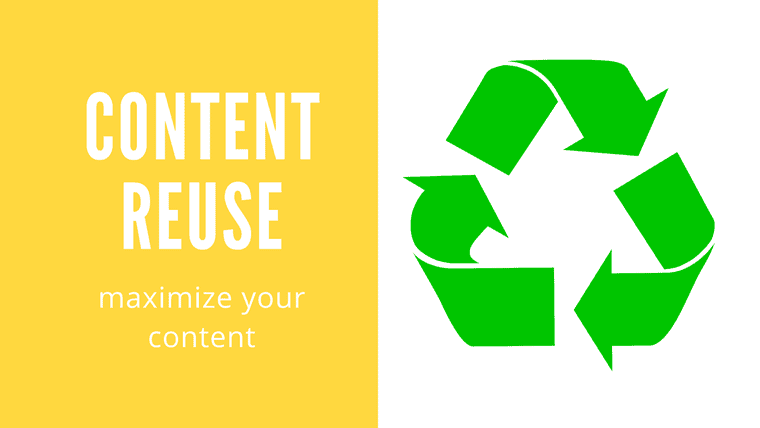 What do you need to create content once and reuse it whenever needed
There are many technical writing tools such as MadCap Flare, that can help you achieve content reuse. Being a topic-based authoring tool, MadCap flare allows you to create content once and reuse it everywhere, easily.
For example, you can reuse a small piece of content such as a copyright statement, which will be used in all the documents. You can create a snippet file and add your copyright statement in it and insert the snippet anywhere you need to add the copyright statement. Copyright statements generally contain a year, next time when you need to update the year, you update only the snippet file and it is automatically updated at all the locations. For reusing a few words such as a product name, you can create variables and reuse it everywhere. For larger pieces of content such as the Introduction topic I mentioned at the start of this blog, you can link the same topic file to multiple table-of-contents.
Benefits of content reuse
Why would you go for an approach that is not beneficial for you or your organization? Here is a list of the benefits of reusing content. You can weigh them as per your need.
Time-saving
Every time you create a piece of content, it goes through a cycle of processes, by using the same content again you are saving time for that process cycle. In the next revision cycle or maintenance phase of your content, you have to edit at only one place. This saves the time required to edit content at multiple locations.
Less effort in managing content
In technical writing, most of the time we are managing the old content. The content which we created for the initial release of our product. We need to update it every time our product goes for some changes. If you are reusing your content, you do not have to worry about updating everywhere. This reduces the effort of not only the writer but also for reviewers and editors.
Improved consistency
If I have to write this post again, I would not be writing it the same way I wrote now. Consider if someone else has to write this post, then definitely it will not be the same. Every individual has a different way of writing, no matter how strict your style guide and editing process is if two persons have to write the same piece of content, there are high chances that the content will not be the same.
With the content reuse in place, you are not writing the content again, thus it gives you the same content every time to use it again.
Increase customer satisfaction
You must be wondering, how does it affect the customer. The content reuse is the process of developing and managing content, how it affects in consuming content. Well, think about you are reading a manual 200 pages document and the same term is defined differently at multiple pages of the document. For example, consider the process of saving a document. At one place it is written as "go to File > Save" and at other locations, it is mentioned as "press CTRL+S". For a simple process like this is understandable, but for complex processes it is frustrating and it is hard or an end-user to decide which one is true.
By reusing content, you eliminate customer frustration and increase the satisfaction as well as brand trust.
Conclusion
It takes time and effort to produce quality content. To excel in the field of technical writing or other kinds of writings, your focus should be creating and managing quality content only once and not on copy-paste work. The content reuse helps you in saving both time and effort and increases customer satisfaction.