The word writing style is often defined vaguely, and its importance in writing is tricky. For some writers, their tone, mood, and syntax can be easily identified and have distinguishing characteristics. While others are generic and do not have anything to stand out of the race yet, all of them create unique and high-quality content loved by many readers. There are many types of writing styles and every writer has their writing style types.
Even if you find the right writing style, it can last for a year or two. That is why, for most of the writers, finding the right writing style is a never-ending expedition that requires experimentation and adaptation. The process makes the writing excited and kills boredom and monotonous work-life.
A writer must first decide what type of writing style interests them and then start writing. This helps them direct their attention towards the content and flow as they write.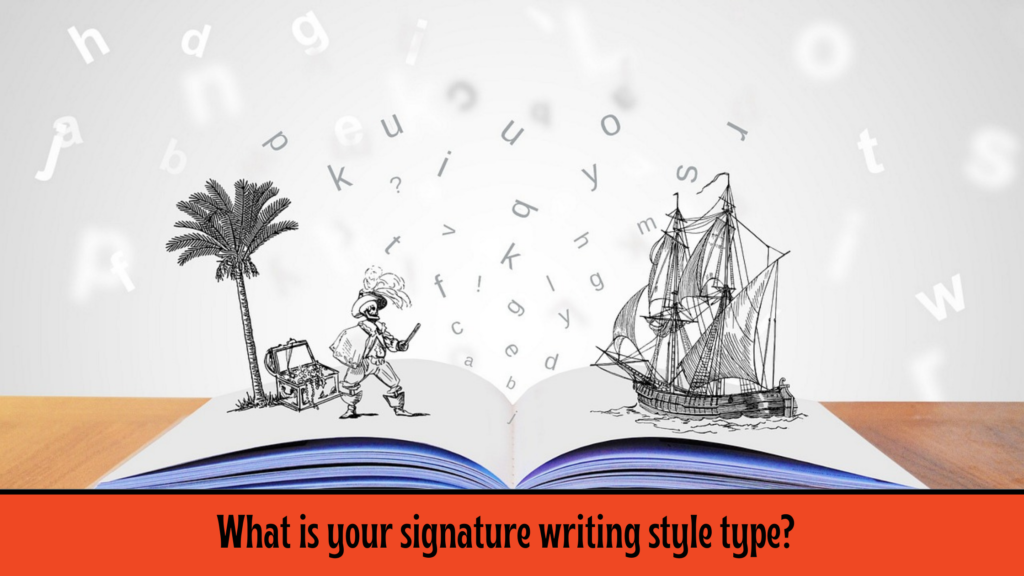 The types of writing styles
Expository writing
The purpose of expository writing is to expose. It is the form of writing that tries to explain or illuminate the topics to the readers. Examples of this writing style types include essays, newspaper and magazine articles, instruction manuals, textbooks, encyclopedia articles, and other forms of writing, such as technical writing.
An expository essay is used in the academic world. During your school time, you must have written one.
When writing an expository essay, it is assumed that the audience has little to no background knowledge about the topic. As a writer, it is your responsibility to provide the reader with as much information as you can.
Descriptive writing
A writer uses descriptive writing to describe a person, place, or other things in such a way that a picture is formed in the reader's mind. You need to pay a lot of attention to details and evokes all the five senses (sights, smells, sounds, textures, and tastes) when writing in this form. Its use is found in poetry and fiction.
Persuasive writing
As the name suggests, this form of writing style is intended to convince readers to believe in an idea or opinion and to do an action.
This writing type has a goal to share and explain an opinion or a stand about a subject important to the reader.
Examples of this writing style types can be found in cover letters, advertising campaigns, speeches, and editorials.
Narrative writing
Narrative writing is about creating characters, settings, and plots to write a great story around them. This type of writing tingles the reader's senses.
How to develop your unique writing style out of available writing style types?
After knowing different types of writing styles, a writer need not stick to one style and make it a signature style. Most of the writers are excellent in multiple forms of writing and adapt their writing as per the need.
For example, when writing a case study or a thesis, a writer may choose:
Start a topic by describing the situation or a problem.
Explain it more using an expository writing style.
Use narrative writing to make a real life scenario of the solution.
Persuade a reader towards buying a solution.
Combining different forms of writing styles can give you better results. However, it is always a writer's choice to use whichever writing style types. Mastering any type of writing style and making it a signature style will need experience and patience. It cannot be taught in school or happen overnight.
While you learn, here are the stages you should be mindful of in your creative journey.
The #1 rule all writers agree on: Read, read, then read some more
This advice might seem a bit overused and stale, but in truth, it's everything but. The reason why so many authors providing tips on writing repeat that reading is the most important thing is this one: nothing can replace this stage or mimic its effectiveness.
We learn the most when we observe and listen to others, and this is true of any skill you might be interested in mastering. Reading will provide inspiration and practical insight you need to keep going.
The practice is key: Write a little every day
Watching and listening are great learning companions, but no knowledge sets until you put it to a test. Remember that everything you write is good for as long as it's a least a bit better than what you wrote the day before. Not everything you create needs to be shown or published: some wordplays are there for your eyes only.
Don't feel discouraged if there's no progress you expected right away. Give it some time and go back to your older texts every few months. You are sure to notice your style progressing.
Afraid of staring at the blank page? Imitate and experiment
While you are practicing your writing craft, remember that you have the license to steal from other authors. Yes, you've read that right: imitation is one of the best ways to learn and allows you to experiment with other writers' styles, tweaking them into something that will once become your own.
Of course, once you decide to show someone your work or potentially publish it, ensure that the style you're showing the world is merely influenced and inspired by a certain author, rather than plagiarized.
Use your life experiences as a base for your writing
Every beginning is a challenge and working your way up is sometimes quite demanding. To make the process of writing easier for yourself, draw from your own experiences. Play around with the way you'd describe a situation or explain a problem in everyday life, exploring where this might take you.
The most important thing in developing your style is never to rush it: good quality always takes time.