Welcome to the Madcap flare tutorial for beginners course!
I am Vaibhav Kumar Gupta, a certified Madcap Advanced Developer. One thing I love the most is to share the knowledge I acquired over the years of experience.
Are you overwhelmed by looking at Madcap flare features? Do you want to learn madcap flare but not sure where to start?
In the Madcap flare tutorial for beginners course, I will be explaining and guiding you to use Madcap flare in 3 simple steps.
When I started technical writing with madcap Flare, I was excited after looking at its features. I wanted to use all the features and create an online help with responsive design, reuse the same content and create a user guide, and import my old files.
Without holding my nerve and I quickly enrolled for their 30 days trial. But, the first week of my trial went in vain. I couldn't find a single resource or madcap flare tutorials on the internet which could help me learn the software for free.
Madcap flare provides you in-depth help on their website. But, for a beginner, it is hard to decide where to start. Should I first create a table of contents or a topic?
There are so many trainers or websites, who can help you in learning the application in return for some cost. This includes the madcap software's training service also. When you are preparing a proof of concept for your organization, spending money on training is a bit of a challenge.
If you feel the same and are looking for some free online training, then you have reached the right place. In this course, I am providing a step-by-step guide to produce an output using the basic features of Madcap Flare.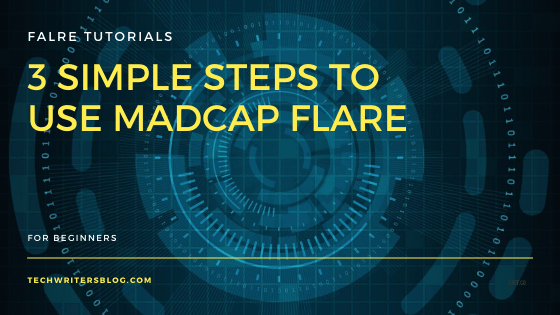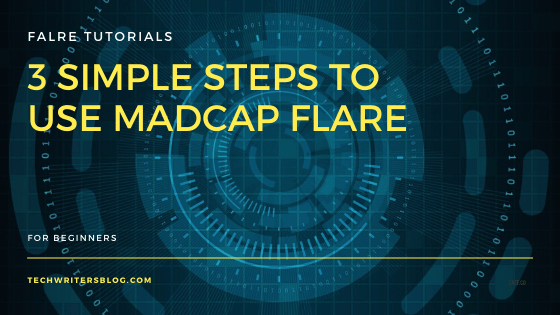 Before you begin with the Madcap flare tutorial for beginners course
Before starting with the Madcap flare tutorial for beginners course, you need to download and install the madcap flare software. Always perform an audience analysis and understand what kind of output you want to produce. It would be great if you already have a sample document created for your reference.
I have divided this course into three sections. Every person has his/her learning curve. I would recommend you to go through each step of this training at your own pace.